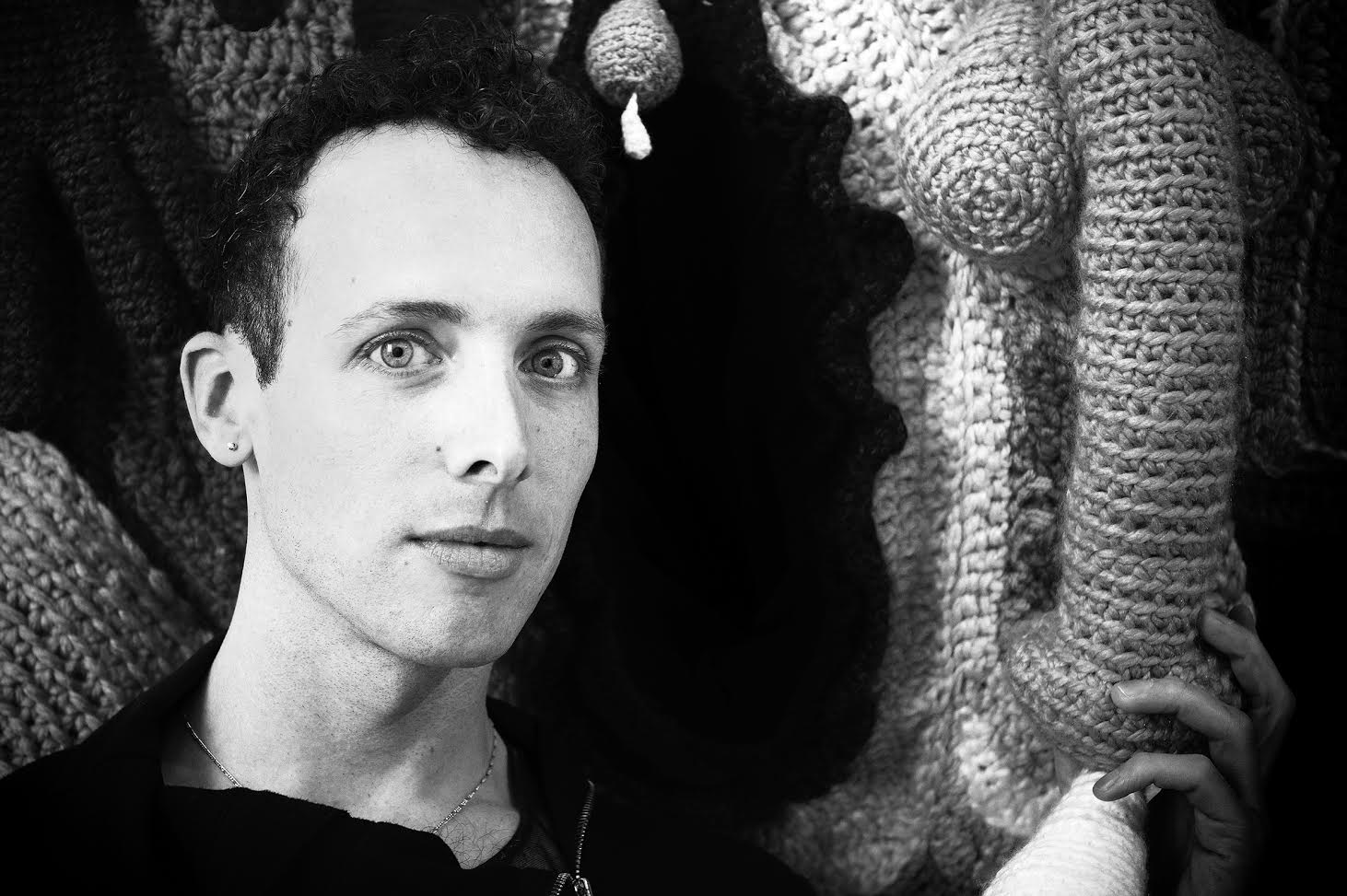 Gil Yefman

Yefman graduated from Bezalel Academy for Art and Design, Jerusalem in 2003, and received a two year fellowship at the Alma program for Jewish culture studies, 2008-2010. He is the Rappaport Prize laureate for young Israeli artist, 2017, and awarded "The Young Artist Prize" given by the Israeli Ministry of Culture and Science, 2010. Residencies programs include The Aomori Contemporary Art Center, Japan 2015, IDA Schir Residency, Hannover 2014, Fountainhead Residency, Miami 2014, Artist residency, granted by the NRW Kunstiftung and The Bronner Family, Düsseldorf 2011-12.
His works are present in several private and public collections, among which: The Jewish Museum, NYC, The Rubell Family Collection, Miami, Tel Aviv Museum of Art, Herzliya Museum of Art, Shoken Family Collection, Tel Aviv, The Bronner Family Collection, Düsseldorf, and private collections. Selected solo exhibitions include: "Body Of Work", Haifa museum of art 2017, "The Third Dress", Dana art gallery, Yad Mordechai Kibbutz 2016, "To Me You Are Beautiful - Bay Mir Bistu Sheyn", Ronald Feldman Fine Art, NYC 2014, "H" The Container, Tokyo 2013, "In Return", Dvir Gallery, Tel Aviv 2011.
Selected group exhibitions include: "Violated: Women in Holocaust and Genocide", Ronald Feldman Gallery, NYC, 2018, "RE:Formation of the Jewish Body", American Jewish University, Bel Air, California, 2018, "Woven and Untangled", Tel Aviv Museum 2017, "(SIGNAL)", Smack Mellon, Brooklyn, NY 2016, "Kumsitz", KIT museum, Düsseldorf 2016, "Passage - A Day In Eternity", Aomori Contemporary Art Centre, Aomori, 2015, "Otherness - I Is Somebody Else", Espace Culturel Louis Vuitton, Paris 2013, "About Stupidity" Petach Tikva Museum of Art 2013, "Galicia Mon Amour", "Body Without Body", Georg Kolbe Museum, Berlin 2011, "Animamix Biennial – Attract and Attack", MOCA museum, Taipei, 2009.
Gil Yefman is represented by Ronald Feldman Fine Art, NYC.